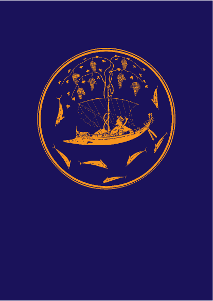 Mose ben Maimon (Moses Maimonides)

:

Sefer ha-madda (Buch des Denkens und Gesetze über Könige und ihre Kriege)
Ca. 312 p., 17,0 x 24,0 cm.
With his »Mishneh Torah« (»Repetition of the Torah«) code, Moshe ben Maimon (Moses Maimonides, 1135/38–1204) provides a complete and systematic statement of oral Jewish law in which he refrains from giving his sources and omits dissenting opinions. The book is written in Hebrew in a style which is unique in its conciseness and its elegance. The first book, the ›Sefer HaMadda,‹ contains fundamental doctrines as well as instructions for a virtuous and healthy life in the form of rules of law. In addition to the rights and duties of a regent, »The Laws of Kings« deals with the relationship with the gentiles who were tolerated in a Jewish political system as well with as the messianic era.