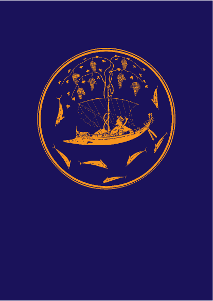 Immanuel Kant

:

Neue Reflexionen. Die frühen Notate zu Baumgartens ›Metaphysica‹. Mit einer Edition der dritten Auflage der ›Metaphysica‹
Ca. 500 p., 17,7 x 24,5 cm.
Mit einer Edition der dritten Auflage der ›Metaphysica‹.
There was no other work which accompanied Kant in his life and philosophy for such a long time and influenced his own thoughts on metaphysics to the extent that Baumgarten's ›Metaphysica‹ (Metaphysics) did. For more than four decades, Kant based his lectures on this work and developed his own philosophy while constantly dealing with and analyzing Baumgarten's work. In 2000, Kant's first annotated copy of the ›Metaphysica‹ was discovered, containing his earliest notes from the year 1756. Apart from their didactic application, they also provide a unique insight into his interests in literature, history and philosophy at that time. What is remarkable is that in these notes Kant already outlined the ontotheological argument for the existence of God, the genesis of which refers back to Baumgarten. This spectacular discovery is contained for the first time in this edition, which also includes a detailed introduction as well as explanations of the subjects and indexes.
All volumes
Kant: Neue Reflexionen. Die frühen Notate zu Baumgartens ›Metaphysica‹. Mit einer Edition der dritten Auflage der ›Metaphysica‹

– August 2019