Henk ten Have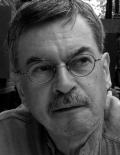 Henk ten Have studied medicine and philosophy at Leiden University, the Netherlands. He received his medical degree in 1976 from Leiden University and his philosophy degree in 1983. He worked as a researcher in the Pathology Laboratory, University of Leiden (1976-1977), as a practising physician in the Municipal Health Services, City of Rotterdam (1978-1979), and as a Professor of Philosophy in the Faculty of Medicine and Faculty of Health Sciences, University of Limburg, Maastricht (1982-1991). From 1991 he was a Professor of Medical Ethics and the Director of the Department of Ethics, Philosophy and History of Medicine in the University Medical Centre Nijmegen, the Netherlands. In September 2003 he joined UNESCO as Director of the Division of Ethics of Science and Technology, working at the Headquarters in Paris, France. Since July 2010 he is Director of the Center for Healthcare Ethics at Duquesne University in Pittsburgh, USA. In 2011 he was appointed as Adjunct Professor at King Saud bin Abdulaziz University for Health Sciences, Riyadh, Saudi Arabia.
Dr. ten Have is involved in many public debates concerning end-of-life ethics, palliative care, euthanasia, drug addiction, genetics, choices in health care, health systems ethics, and resource allocation. Initially, his research has focused on ethical issues in end-of-life care. He was the coordinator of the European Commission funded Project, ›Palliative Care Ethics‹. Over the last decade, he has been particularly involved in debates on global bioethics, emphasizing the need to create bioethics infrastructures (teaching programs, ethics committees, legislation) in developing countries. He is editor-in-chief of the Handbook of Global Bioethics, of the book series Advances in Global Bioethics, and the upcoming Encyclopedia of Global Bioethics. He is also editor-in-chief of the journal Medicine, Health Care and Philosophy. He was co-founder and secretary of the European Society for Philosophy of Medicine and Health Care. He also is one of the founding members of the International Association for Education in Ethics and serves as its Executive Secretary since 2010. He is a member of the Advisory Board of numerous scholarly journals in the field of ethics.
He is connected to many European institutes, e.g. as foreign member of the ›Real Academia Nacional de Medicina‹ of Madrid and member of International Board of the International Centre for Ethics in the Sciences and Humanities (IZEW), University of Tübingen, Germany (since 2012).
Werke von oder mit Henk ten Have: