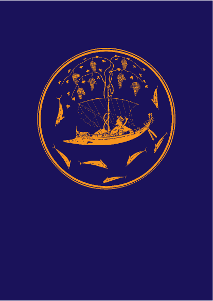 Paulus Ricius

:

Isagoge in Cabalistarum eruditionem (Einführung in die Literatur der Kabbalisten, 1515/1541)
Ca. 360 p., 14,8 x 20,5 cm.
Critically edited, translated and endorsed with a preface
Frank Böhling
.
Joseph Gikatilla's 'Sha'are Orah' is a text which originated directly from the circles around the ›Sohar‹. In his partial translation entitled ›Portae Lucis. Haec est porta Tetragrammaton‹ in 1516, Ricius made this available to readers of Latin and thus to the Trinitarian interpretation which had shaped the Christian Kabbalah since Pico della Mirandola and Reuchlin. In his work, Gikatilla deals with the tetragrammaton as the quintessence of all of God's names; it is a secret, inexpressible »powerful figure« which binds the forms of revelation of God's names together and it is the origin of that which appears as the law. He symbolizes the revelation and the loss of this knowledge in the paradise tree.